Jerome, ID to Ketchum, ID
Cool day, low 60s.
Minidoka National Historic Site
Drove to the Minidoka National Historic Site. No directional signs anywhere on any road. Is it because people who live here are still sensitive about it and want to keep it hidden?
Minidoka was one of the camps where Japanese-Americans were imprisoned without trial, purely because they were of Japanese descent, from 1942 to 1945. Public fears that they might be a fifth column were whipped up with false charges. 9,000 were imprisoned here and a total of 110,000 nationwide.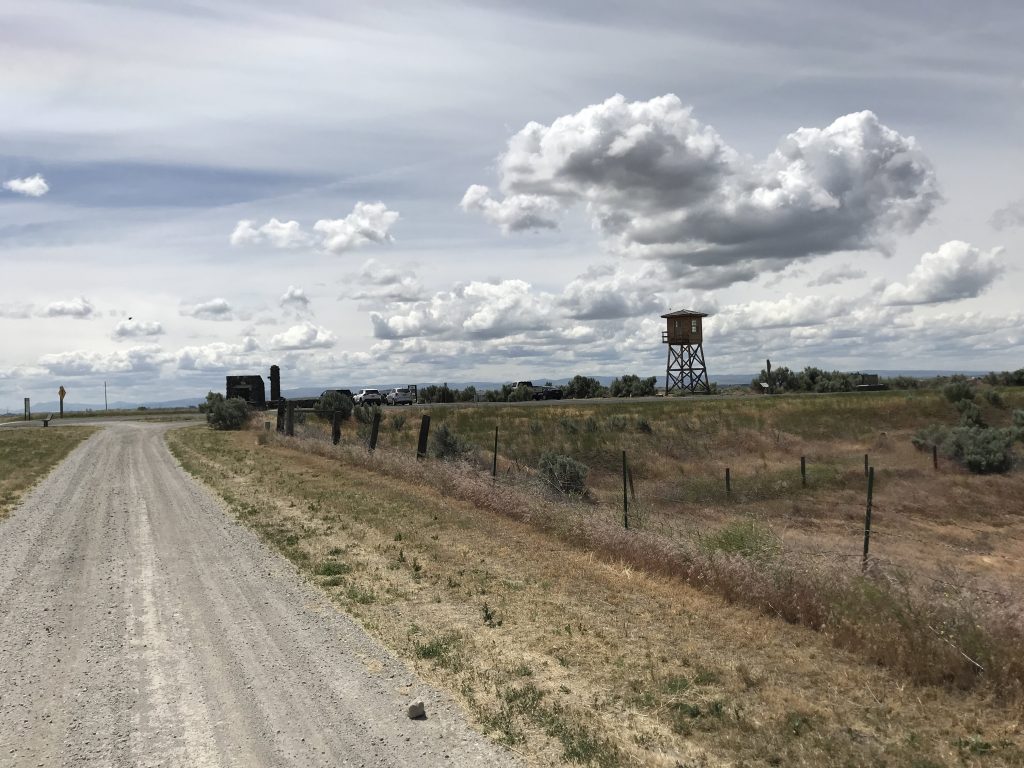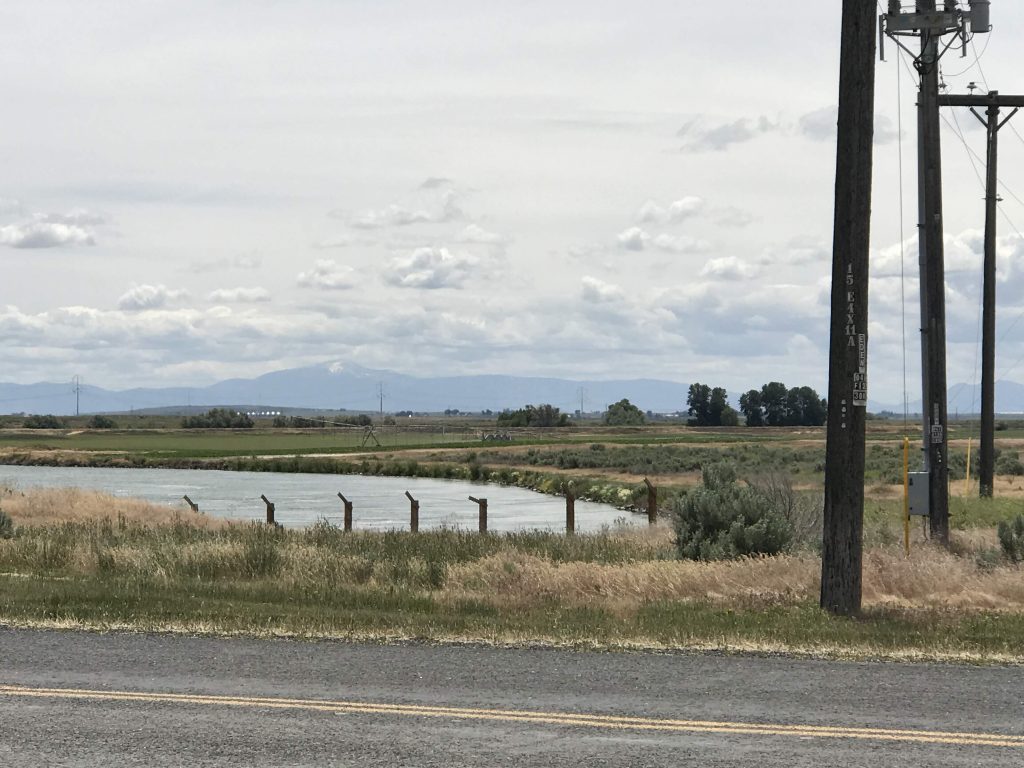 On February 19, 1942, only 2 1/2 months after Pearl Harbor, President F.D. Roosevelt issued Executive Order 9066, which authorized the internments. Japanese-Americans were given one to two weeks to vacate their homes.
At war's end, the US military obliterated almost all traces of the camp. All that remains are the foundations of a few buildings. NPS has created replicas of a guard tower and a fence.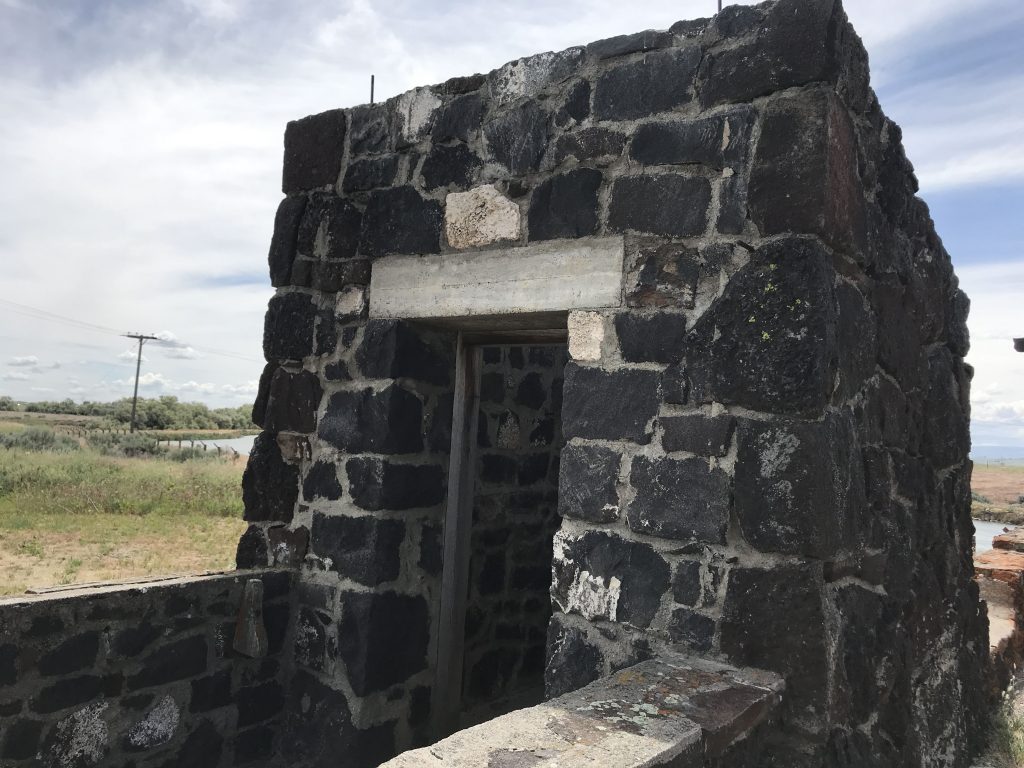 I'm ashamed of America because we did it, but proud of America because this is a national park. I think this and the other camps are places Americans should visit. The NPS unit was established in 2001.
The United States formally apologized to Japanese-Americans in 1988. Each surviving internee was paid $20,000 compensation. (In 2008, the House of Representatives issued an apology for slavery and Jim Crow, but no compensation has been paid yet.)
Many men who were interned at Minidoka served in the US military in WW 2. 73 died.
Ezra Pound's birthplace
In Hailey, Idaho, I visited the house where Ezra Pound was born on October 30, 1885. I visited as a literary pilgrimage because I love Pound's poetry.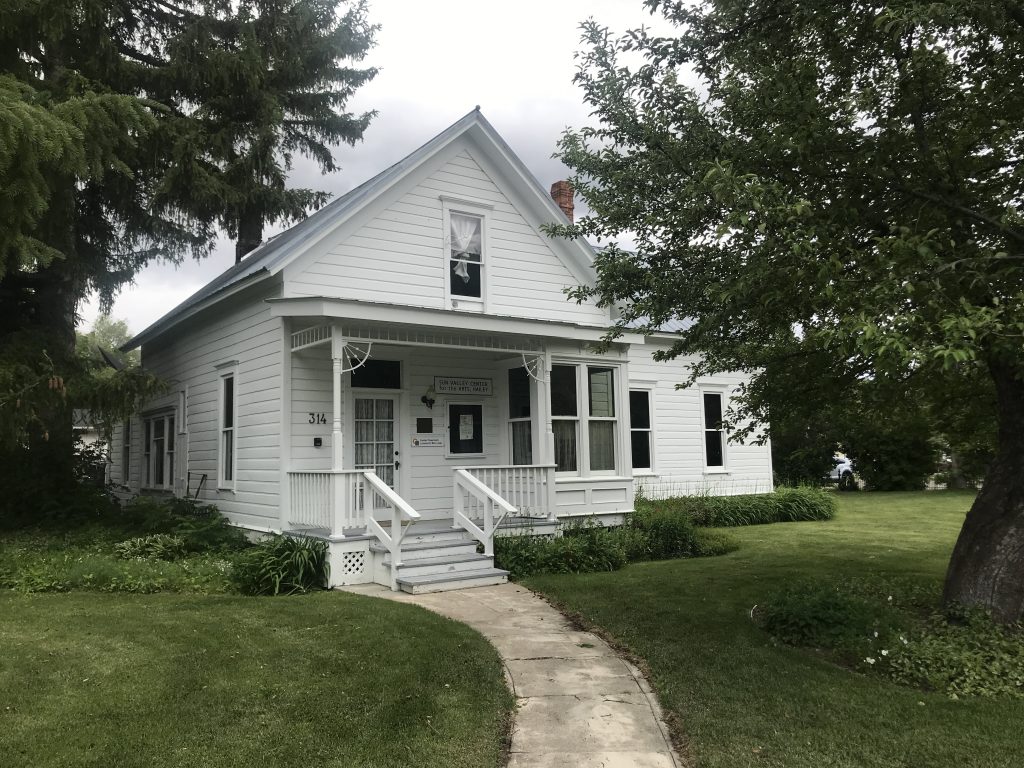 The house is owned by the Sun Valley Center for the Arts. They refer to it as "The Center in Hailey." The only thing identifying it as Pound's birthplace is a small leaflet in the window. The building was closed – it's only open on Thursdays from 2 to 5 when there's an exhibition. (Pound is controversial because he made pro-fascist radio broadcasts during World War 2, for which the US charged him with treason. He was ruled insane and imprisoned in a hospital for 13 years.)
Ketchum
My hotel, the Best Western Tyrolean Lodge, looks like an Austrian building. It's within view of the mountain and the gondolas are operating, even though there's no snow.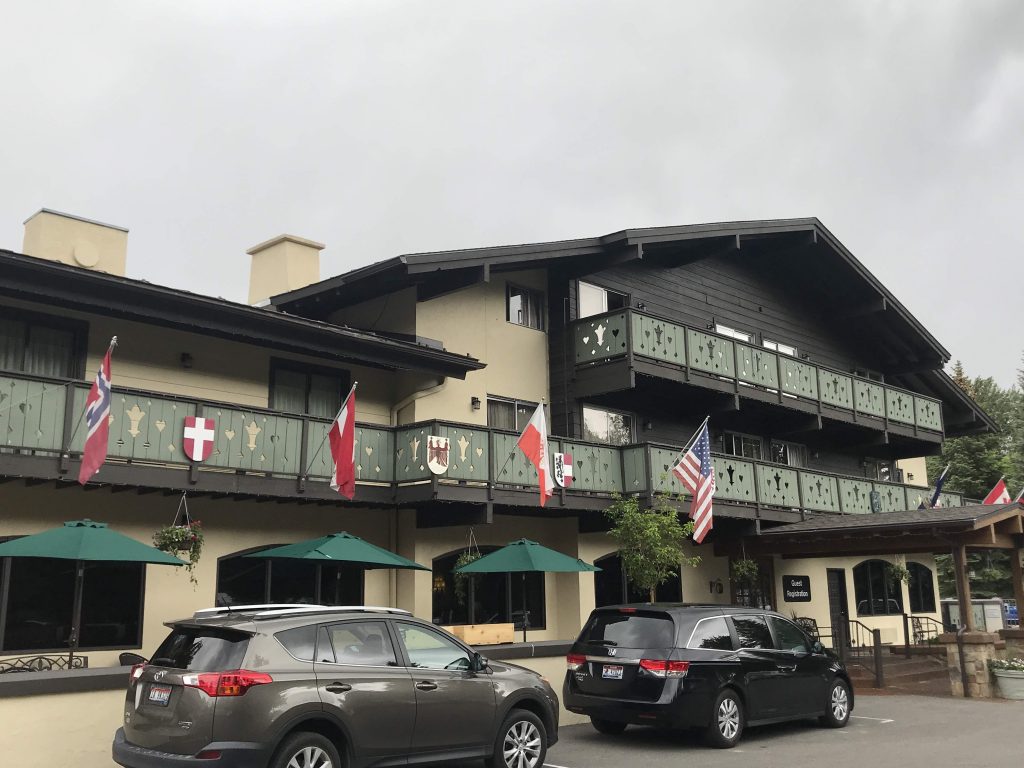 I love this hotel. The lobby is so cozy. It has vintage Austrian ski posters on the walls, though I think they are reproductions.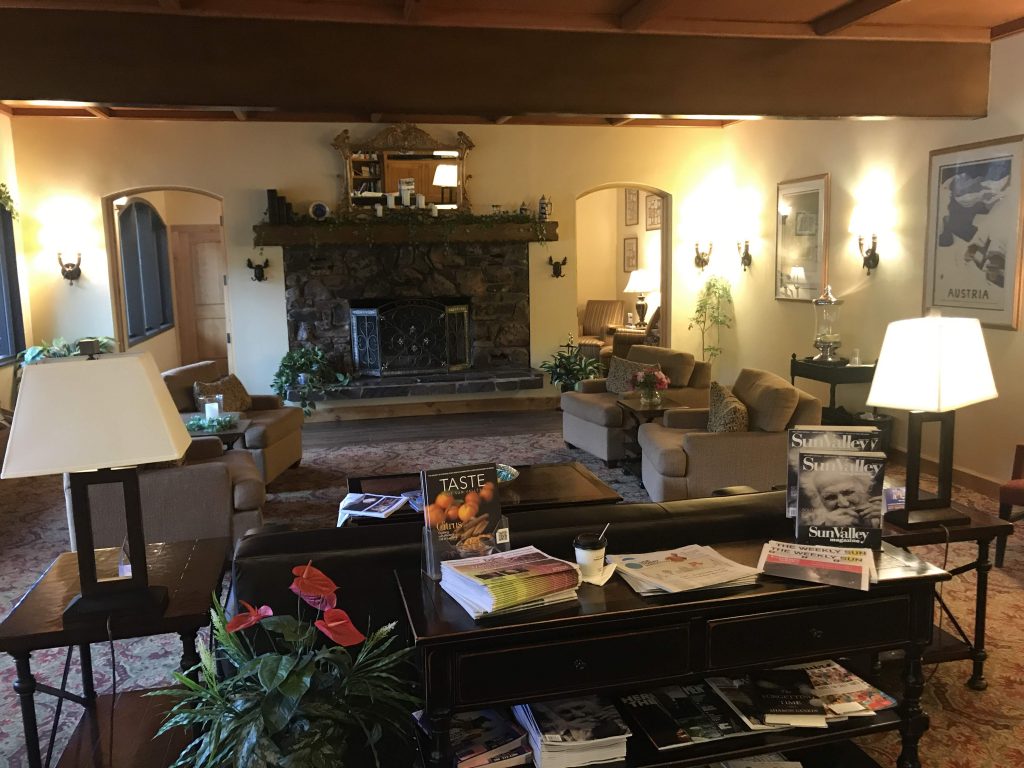 Went out for a walk. Ketchum is a classy ski town that has somehow kept all tackiness off its streets (looking at you, Breckenridge). The air smells really great.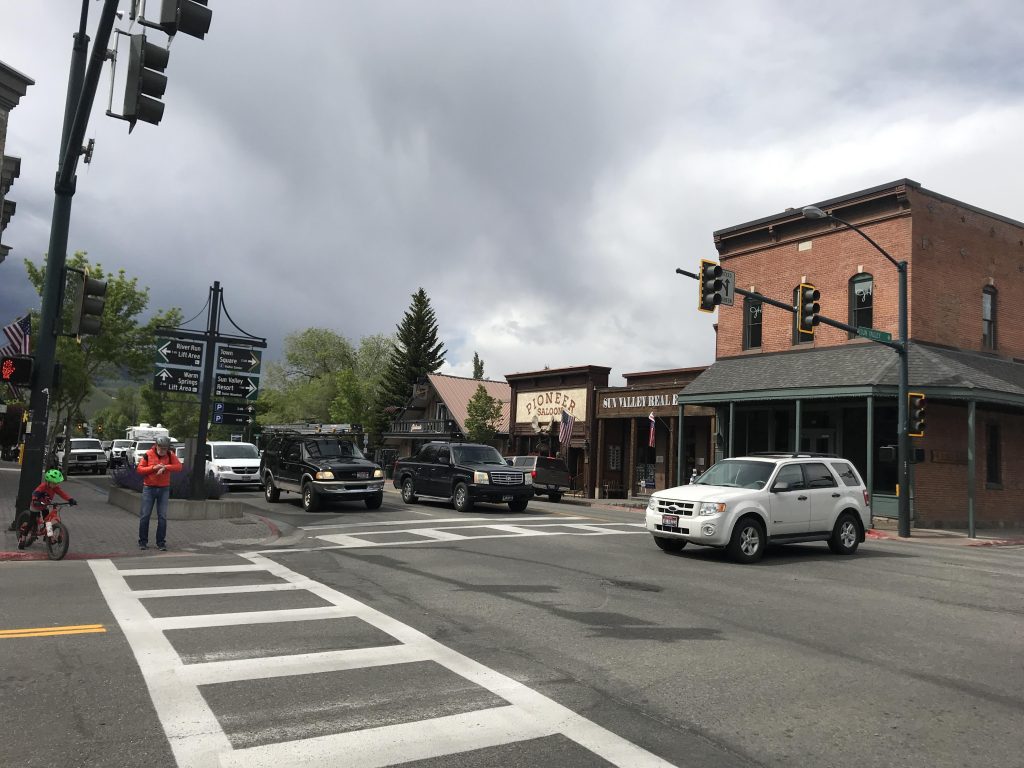 Went to a place called Lefty's Bar and Grill. You order at the counter and then sit down. Reminded me of a British pub. Just about everyone seemed to know one another. I got there at 4:30 and day drinking was in full swing. Someone was holding a little baby. There's a Super Bike video game machine.
After that I stumbled into the town's summer solstice celebration at the Town Square. Town Square is charming. On the square is a, yes, Starbucks, in ski lodge style with logs in all the walls.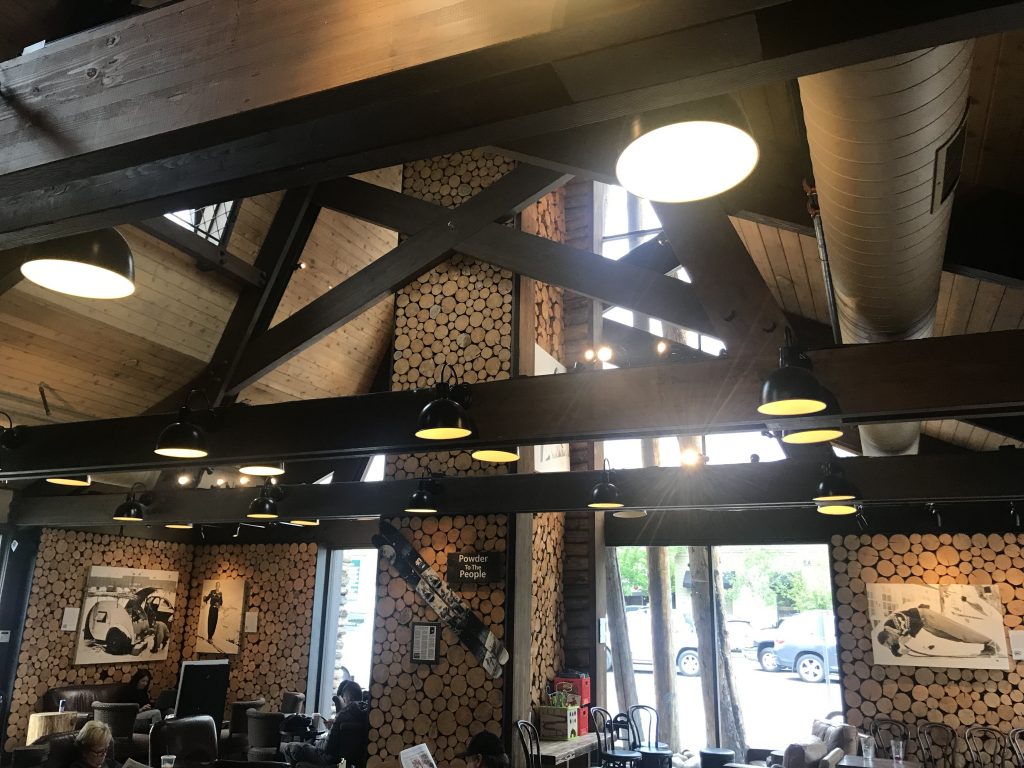 Local architect Susan Desko designed the conversion of a former bank in 2012. It has a Sun Valley Visitor Information Center and a community meeting room (the former bank vault) inside. This is among the unique Starbucks I've been to. It even serves beer and wine.