Yorktown, VA to Norfolk, VA
Though I had read some of the history, I learned at the Yorktown battle site that we have France to thank for our independence. Just before the battle, France sent both naval and land forces. We love hearing the Yorktown story because we know how it ends. People did suffer, of course, in the Revolutionary War and some died, but nowhere near on the scale of the Civil War, and the denouement was much happier.
I went on a ranger-led walk and as usual, it was excellent. She had a deep knowledge of the events and personalities around the story. There isn't that much to see on the battlefield itself, other than some earthworks that date back to the Revolutionary War (but some of them were repurposed during the Civil War.) But to be here gives you an appreciation of the geography of the battle. Yorktown was chosen by (British) General Cornwallis, who was under orders to establish a defensible port. To this point the British controlled the seas off the infant United States. That all changed with the arrival of the French. On land, American and French forces waged a successful siege, and Cornwallis surrendered to spare his men.
I wandered over to the tiny picture postcard town of Yorktown. Do people actually live here? I found out they do.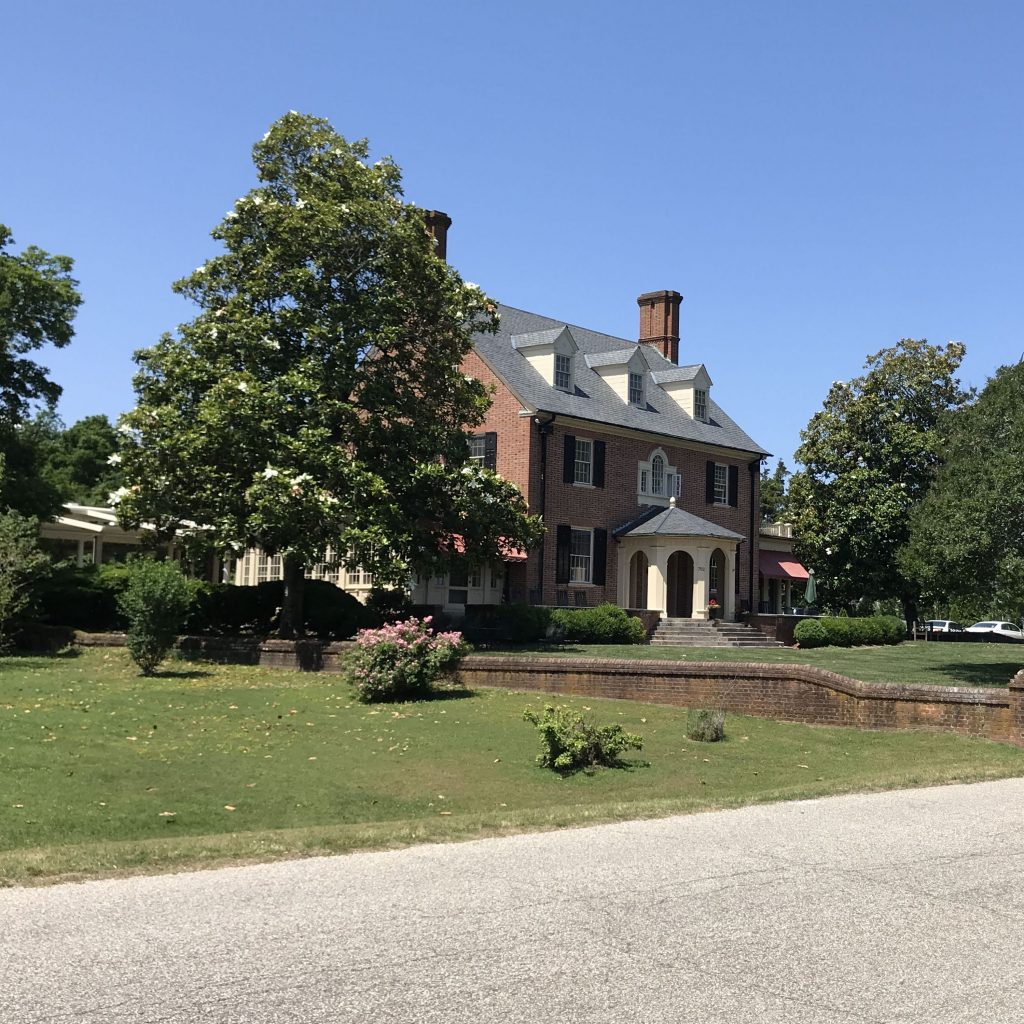 Driving past Newport News and Portsmouth, I saw naval facilities and vast industrial facilities and navy ships and container ports.