Fredericksburg, VA to Yorktown, VA
Cold Harbor
The Cold Harbor battle, May 31 – June 12, 1864, was part of what's called the Overland Campaign.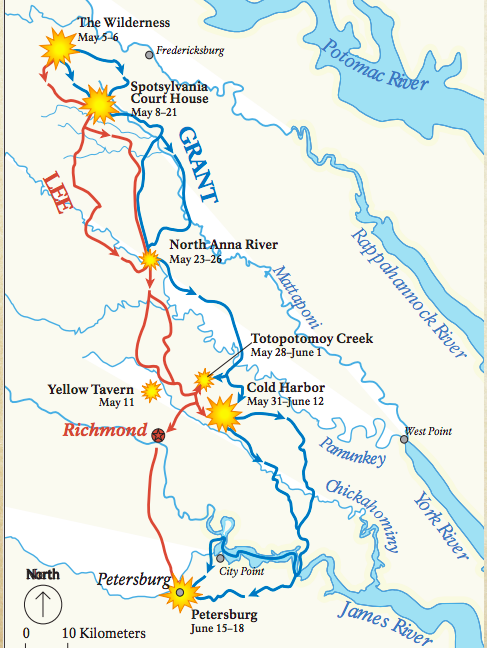 The battle was a Confederate victory. But at this point in the war, Grant's aim was to destroy the Confederate armies, not to hold territory. Grant promised to "hammer continuously" against Lee and his army until, he said, "there should be nothing left to him." (Source: NPS Visitor Guide to Petersburg 1864/2014 Sesquicentennial Commemoration)
The terrain is thickly wooded now, but a park ranger told me it wasn't during the Civil War —it was farm fields with clear lines of sight.
Richmond
Richmond was eerily deserted. Oh, shit – I forgot it's Memorial Day weekend. I hightailed out of town to the Hampton Roads peninsula.