Buena Vista, CO to Silverthorne, CO
A sunny and cold morning. 42°!
Drove to Leadville, the highest city in Colorado at 10,151 ft. Took a walk down the main drag, Harrison Ave. Families with little kids, runners from a race, tourists like me, and maybe a few locals. Sat on a bench and watched the world go by.
Without being aware of it, I crossed the Continental Divide here from "East" to "West." Here, the Divide itself goes east/west, so the crossing is south to north. I went over Fremont Pass, 11,318 feet. There was a sign identifying Fremont Pass, but it didn't say it was on the Continental Divide. 
After Fremont Pass, I stopped at a field of snow. It once was a valley that contained three mining towns. When the mining industry went bust after the Second World War, the towns were abandoned and the valley was filled with mine tailings (the waste portion of ore produced by mining). Then they created a meadow on top. They call it the Valley of Ghosts.
One of my bucket list items on this trip was visiting the world's highest Starbucks (9,600 ft.) in Breckenridge. When I got to Breck I immediately went there. It's in a little yellow house and it is really cute.
I asked a manager-looking guy if this is the world's highest Starbucks. He immediately said there is some dispute about that, because there is one in Taiwan on the 35th floor of a building, and there is one on a mountain in Utah, but it's not a freestanding Starbucks, it's a restaurant that serves Starbucks coffee. So if you only count "real" Starbucks this is the one. I'm so happy someone who works there knows about it. I ordered a tall caramel macchiato.
Took a walk around Breckenridge.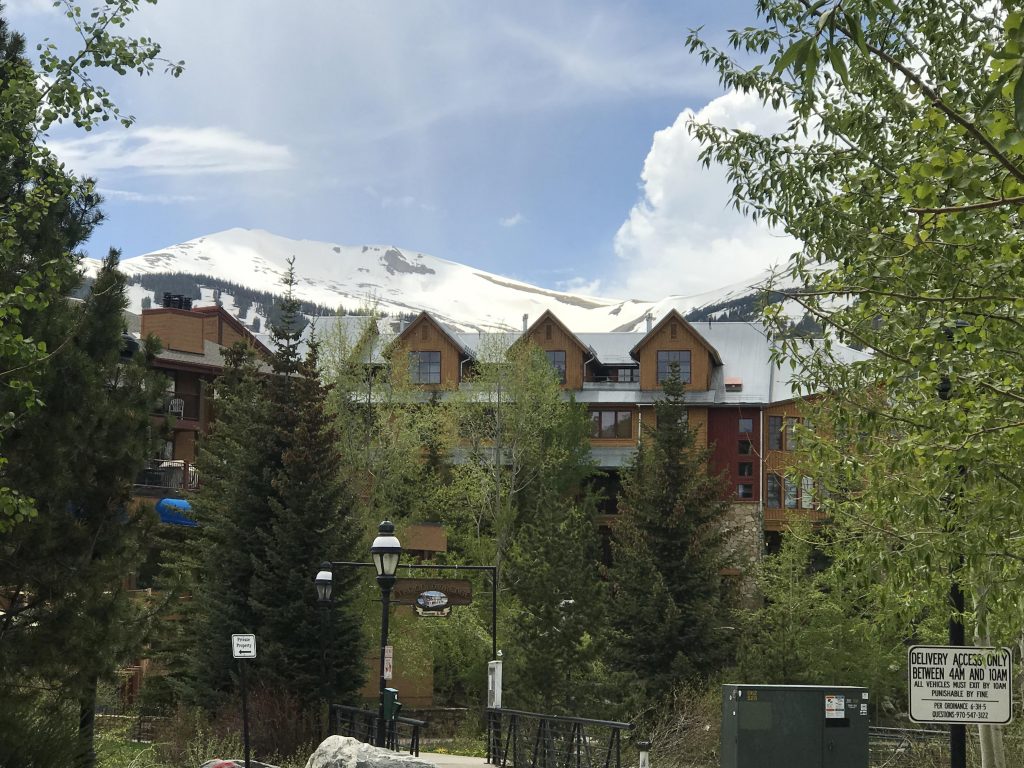 Drove to Silverthorne, to my hotel. For dinner I went to Cheba Hut Toasted Subs, a sandwich chain only in the West. I had a fantastic sandwich, and they have a fun attitude. Also a full bar. Wish they'd come to New York.