Pueblo, CO to Buena Vista, CO
Left my hotel in Pueblo a little later than normal.
Thought about what Blake said about kissing the joy as it flies. I am feeling joy, but I know it's not going to last forever. I can't hold onto it, so I kiss it as it flies.
I listened to the Gram Parsons song "Return of the Grievous Angel." Emmylou Harris and Gram's voices sound sublime in harmony.
Out with the truckers and the kickers and the cowboy angels
And a good saloon in every single town

'Cause I headed West to grow up with the country
Across those prairies with those waves of grain
And I saw my devil, and I saw my deep blue sea
And I thought about a calico bonnet from Cheyenne to Tennessee
Went to Royal Gorge Bridge. I didn't know before that the bridge was a tourist attraction not used for actual transportation. I quickly realized as much when I got there and found out you couldn't even see the bridge without paying $28. I used the men's room for $0 and left.
Going west on US 50, the road is right alongside the upper Arkansas River. The river has white water, and I saw some people rafting.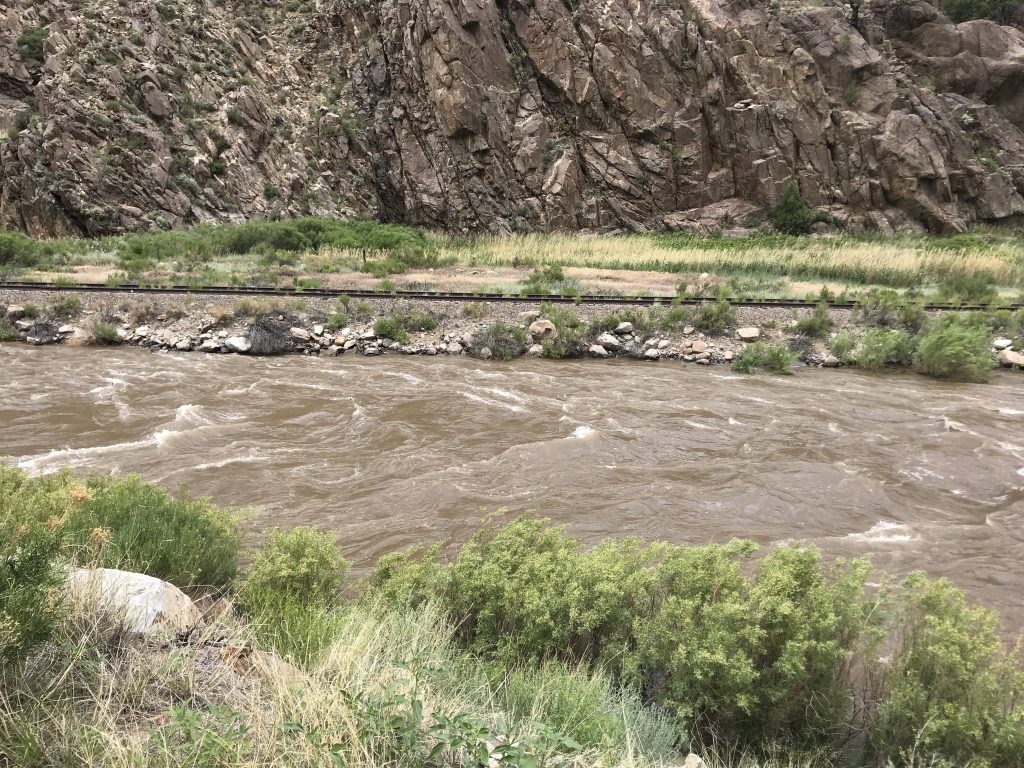 Stopped at the Cotopaxi general store. I love the cowboy West. It's so relaxed.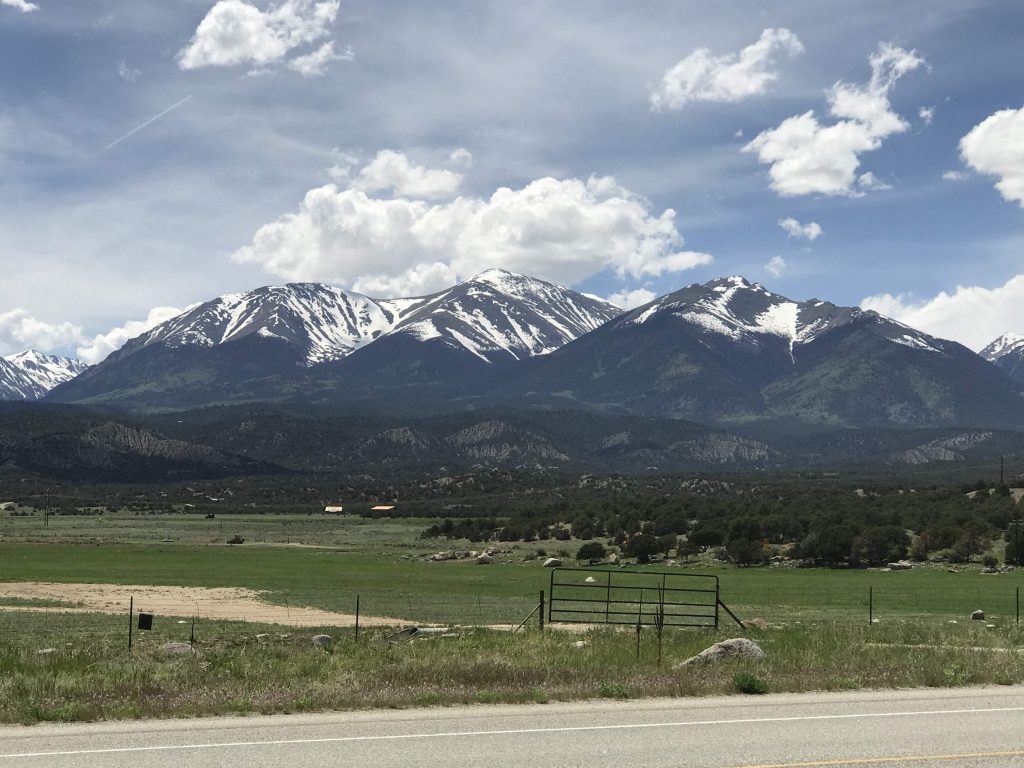 Got to my hotel, the Surf Hotel in Buena Vista (alt. 7,965).
I didn't know any of this when I booked, but the hotel is in a new part of town called South Main that was designed according to New Urbanist principles.
The site is a one-time garbage dump that had sat vacant for years. It came up for sale about a decade ago.
The developers, Jed Selby (a world-class kayaker) and his sister Katie, called in a team of architects and planners and invited the community to be involved in the planning process. They established key principles including:
Maintaining public access to the river; creating a high-quality riverfront space; establishing visual and physical connections with Main Street and downtown Buena Vista including a dramatic view of a historic cupola with background mountains; and creating a walkable neighborhood through a mixture of uses, network of pedestrian connections, and human-scale streets.

Congress for the New Urbanism web site
As I arrived I noticed that the neighborhood was unusual. My first thought was "Disney World." And indeed, it has elements of a stage set.
The Surf Hotel building is one year old, but it's very skillfully made to look like an old building that's been renovated.
I later found out that the neighborhood consciously takes inspiration from Buena Vista's historic downtown.
The developers gave three riverfront acres to the city for a park, in accordance with their principle of free public access to the river.
There were people playing frisbee and throwing footballs on the green.
The streets are woonerfs – spaces shared between slow-moving cars, bikes, and pedestrians.
This is really beautiful, I am privileged to be here. And it's by chance. So it isn't Disney World, it's more like… Celebration, without Celebration's problems.
The hotel is right next to the Arkansas River, and you can hear the loud sound of the rushing water. Its façade is made out of different size rocks.
It's a super-hipster boutique hotel. I like it. I wonder if Mary Beth would like it or if she would see it as too precious.
In my room, the bathroom is gorgeous – marble sink and a stall shower. Instead of plastic or coated paper cups in the guest rooms, they have enamelware cups. And a metal ice bucket.
I went to the real downtown of Buena Vista and it's adorable. I see what they mean when they said they were inspired by downtown to build South Main.
Thinking back, like to Virginia and North Carolina, I'm already feeling nostalgic for the early part of this trip. It has truly been an epic journey, a voyage of discovery. And it's not over.